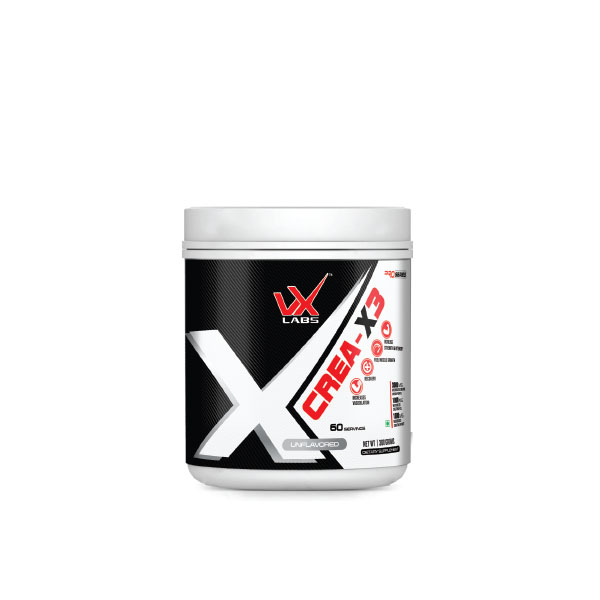 CREA-X3 is the first-time fusion of Creatine Nitrate, Creatine Hydrochloride, and Creatine Monohydrate. CREA-X3 rapidly enhances your muscle cells ability to regenerate adenosine triphosphate (ATP), so you can recover faster between sets. ATP is your primary source of energy and during high-intensity training.
The powerful creatine molecules in CREA-X3 are changed into phosphocreatine, which serves as a storage reservoir for regenerating ATP. With higher ATP levels, you'll be able to train harder and recover faster, and that means bigger and stronger gains. CREA-X3 can be used by everyone, from active men, women and fitness enthusiasts to high-performance athletes, powerlifters, crossfitters, bodybuilders, endurance athletes, and anyone looking to enhance athlete performance, build more muscle and improve recovery.
CREA-X3 features creatine hydrochloride or creatine HCl. This unique form of creatine is complexed with hydrochloric acid. Creatine HCl is a cutting-edge, potent form of creatine with unique solubility properties.
Creatine nitrate blends the benefits of dietary creatine and nitrates. It enhances exercise performance by increasing endurance, muscle mass gain, and fatigue resistance.

Nutrition Facts & Ingredients