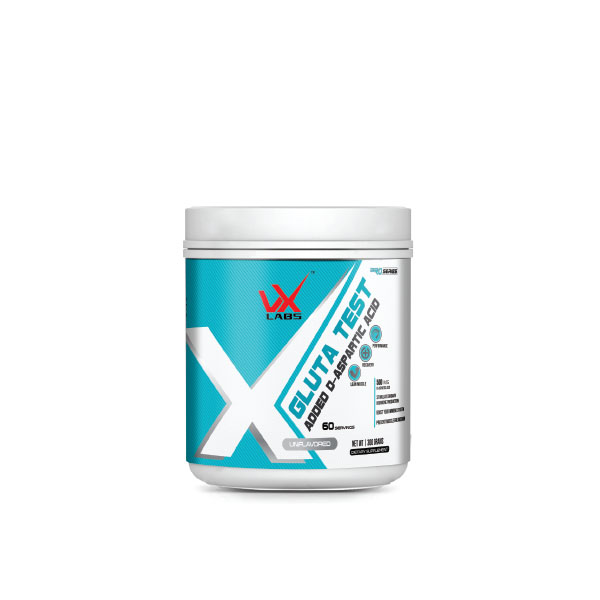 Glutamine is the most abundant amino acid in the human body. Though not considered an "essential" amino acid, it is without question a "conditional" amino acid. BENEFITS includes promoting muscle exertion and recovery, immune support, and gastrointestinal health. Glutamine helps support increased cell volume and is necessary for leucine uptake, both of which are needed to turn on protein synthesis!
MICRONIZED GLUTAMINE
Glutamine plays a key role in healthy immune function, protein metabolism, intestinal health, and may support the balance of nitrogen in your body.*
DAA is an abbreviation for the amino acid, D-Aspartic Acid. DAA may support testosterone production within a normal range. DAA Promotes the natural release of luteinizing, follicle stimulating and growth hormone*. This support for testosterone can promote muscle growth and improved recovery.

Nutrition Facts & Ingredients